Preissler Media Services provides quality website design, maintenance and optimization.
All our website construction implement a multitude of the latest web standards and technologies. The amount of the work prescribed is determined by the target audience, best multi-media vehicle for the product presence, conservatism, aesthetics and sensitivity of your profession / movement; and budget constraints
Preissler Media Services is able to create websites using wide amount of mediums including: animations, architectural graphics, flash, graphics, illustrations, scripting /programming languages, slide shows, video, virtual reality interiors, panoramas, objects and photographic imagery.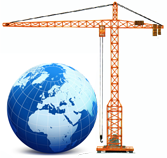 Each website is strategically optimized, tagged and registered with the most popular used web searching engines pertaining to your industry, activity or organization.
Additional features can be offered:
Electronic commerce features (shopping carts) are offered.


Webpages can be used for demonstative, marketing or educational kiosks.


Data gathering forms through local and inter office intranets.